HKU Men's soccer team eyeing second intercollegiate soccer glory
08 Mar 2023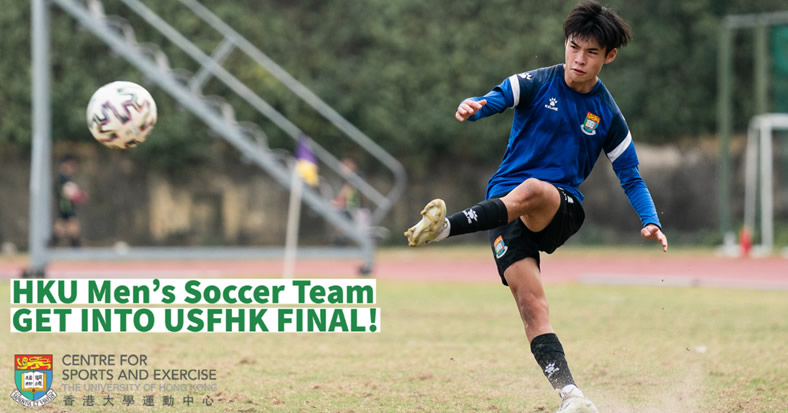 The HKU Men's soccer team marched into the final of the USFHK Soccer Championships once again, facing PolyU in the title deciding match which will be held on 18th March at the Mong Kok Stadium.
This is the 3rd USFHK finals in a row for the team, including the 2021 final where we captured our very first intercollegiate champion that went down in the HKU record books.
"This is going to be a big moment for the HKU Men's soccer team. Triumphing at the iconic Mong Kok Stadium with a full crowd of support after the COVID would be a perfect scenery for the team and the HKU family" said Dr. Michael Tse, Director of the Centre for Sports and Exercise (CSE).
The match will start at 3:30pm and we welcome all members within the HKU community to reserve tickets online (CLICK HERE) on a first come first served basis.
Let's cheer for Team HKU!