Dear Class of 2021,
With effect from 1 March, 2021, the University will be extending your access to the Libraries, Chi Wah Learning Commons and the Sports Centre up to August 2022. You can simply present your original student card to get access to all the HKU's sports facilities, subject to availability. In case you would like to make online booking of our facilities, please follow the steps below to login to our Booking System to make a booking accordingly (Please use your original HKU portal username and password to login). The normal booking check-in procedures apply.
To book facilities through desktop version, please use your desktop web browser to go to http://bs.cse.hku.hk; or
To book facilities by mobile version, please use your smartphones to scan the following QR code. Please click this link for more details on using the mobile version of the booking system.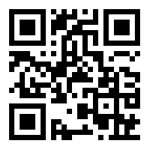 Meanwhile, we are aware that some of you may have already applied for our alumni sports membership already, and since you are going to continue to use your student card to access the sports facilities in the coming year, CSE will cancel the related alumni sports membership and arrange a refund (if necessary) to the class members concerned accordingly. Please note that the refund will be centrally processed by the University's Finance and Enterprises Office and it will take about 1 – 2 months to process. A refund cheque will be sent to you address as registered in our Membership System.
We hope you can return to the CSE from time to time, make use of the facilities, and stay connected with us. In the meantime, should you have any questions regarding the use of the sports facilities, please feel free to contact us at
csehku@hku.hk
.
With warmest wishes,
Dr. Michael Tse
Director, Centre for Sports and Exercise