Renovations of Centre for Sports and Exercise Facilities at the Stanley Ho and Flora Ho Sports Centres
07 May 2019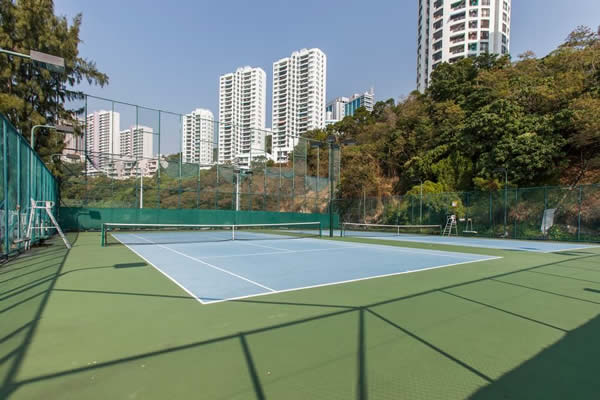 The Centre for Sports and Exercise (CSE) is pleased to announce that four Stanley Ho Tennis Courts #1-4 will be fully renovated after 30yr of extensive use/service, along with a complete renewal of the surrounding fencing that (like the courts), has become somewhat delapidated over recent years. This renovation is provisionally likely to begin in mid-August and extends through to mid July 2020.
We regret that due to necessary tendering processes and the prolonged time expected to obtain necessary Building Department (BD) approvals (likely to take over 4 months) and needed before the repair process can begin, these 4 courts will not be available over the 2019/2020 for use by Students, Staff, Alumni, CSE Members. We attempted to undertake the renovations over the earlier summer period, but the necessary replacement of the protective fencing including its proximity to a significant slope and ledge, plus its height and foundation requirements meant it required a much longer period due to all necessary BD approvals processes before any construction could begin.
This renovation will not just be a top-coat re-surface as there is substantial sub-structure cracking, hence the entire basement layer will need to be fully replaced and this full replacement is complex and time consuming, along with the need to replace all the protective fencing, hence all four courts will be renovated at the same time. It was absolutely not feasible to undertake this renovation in two stages (renovate 2 courts at a time), thus to reduce time and costs, all four courts will be renovated at the same time and we apologize for this delay and inconvenience caused.
Users are reminded that the CSE will still have 4 other tennis courts available (2 at Stanley Ho #5 & 6; 2 at Flora Ho that are currently also being fully renovated and likely ready by mid July.
This renovation is part of a significant capital works programme (over $20Million in total) undertaken and almost entirely self-funded by the CSE's own internal funding and includes renovation of the 400m track and Pitch 3 grass field (likely undertaken over May to Oct); 2 tennis courts at Flora Ho (likely undertaken over late April to early July); 4 tennis courts at Stanley Ho (likely undertaken over mid-Aug to mid July); and several safety nets to be installed on Pitch 2 (dates unknown yet). We appreciate and also regret that these necessary renovations will be somewhat inconvenient and temporarily reduce some facility availability in the short term, but the longer term benefits to all our users are far more substantial and indeed necessary to retain the integrity/safety of these facilities and we hope all users will thus soon enjoy all these greatly enhanced CSE facilities.