The 12th International Conference on Strength Training in Hong Kong
22 Oct 2019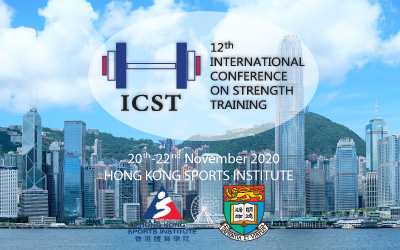 The Centre for Sports and Exercise, together with the Hong Kong Sports Institute are proud to present the 12th International Conference on Strength Training (ICST) in Hong Kong on 20th-22nd November, 2020.
The ICST is a biannual conference hosted around the world since 1998 and it is now our great honour to have the ICST 2020 to be held in Hong Kong. The goal of ICST 2020 is to bring together strength and conditioning scientists, coaches, elite sports professionals and administrators to discuss emerging paradigms and breakthroughs at the forefront of strength training and exercise research.
Presentations will focus on three major themes:
1) Scientific Strength and Conditioning Training for Elite Athlete Performance;
2) Strength Training from a Practical Perspective; and
3) Strength and Resistance Training and Its Role in Health and Fitness
Call for Abstracts will open on the 1st January, 2020. For more information on the programme and registration, please visit the official website icst2020.hk.